I always tell you guys to go big and not to be afraid. So I did and here is the proof that it is gorgeous! I absolutely could not be more thrilled with it. I sit in my living room and just stare an walk by my bedroom and smile. These pics just do not do it justice. Really it just does not. My mother in law came by. She is not one who likes large portraits. She saw the one in the bedroom and said…"that is just like looking at them". At that time I did not have the one in the living room up yet. Everyone that has seen them has fell in love with them. So don't be afraid…they are gorgeous and you will be thrilled!
On a side note…I told my hubbie that I was going to get portraits so big that it would make his 56″ Plasma look little. I think I accomplished it. 🙂 hehehehe. My hubbie and son have been like wow that tv looks so much smaller!
I will not the sizes so you can see how big I went.
From left to right these are 24×30, 30×36, 30×36, and 24×30.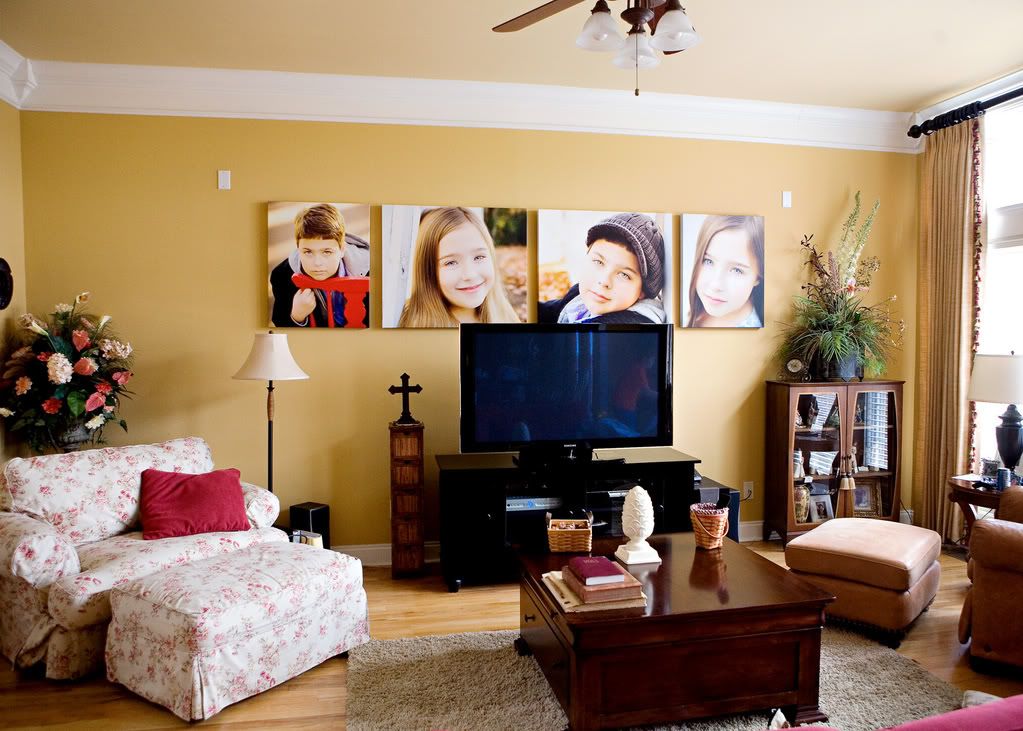 This one in the bedroom is 30×36.